Breaking news, Real IRA charges, Corey Mulhall charged, Dublin Real IRA, Real IRA Dublin, dissident charges
A man has this evening been charged in connection with an alleged surveillance operation on the Dublin headquarters of a number of specialist garda units.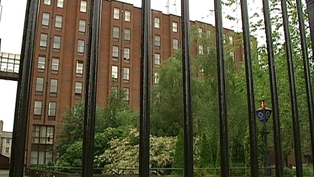 41-year-old Corey Mulhall, of Daletree Court, Ballycullen, Dublin 24, is charged with membership of an unlawful organisation.

At a special sitting of the Special Criminal Court this evening, Detective Garda Ronan Judge told State Solicitor Mr Michael O'Donovan that he arrested the accused man.

He said that he believed Mr Mulhall had committed the crime of being a member of an illegal organisation. He said he explained the reason for the arrest, and Mr Mulhall did not reply.

There was no application for bail or legal aid made on behalf of Mr Mulhall, who appeared before the court wearing an orange t-shirt and blue jeans.

Presiding judge Mr Justice Paul Butler, sitting with Judge Flannan Brennan and Judge Cormac Dunne, remanded Mr Mulhall in custody to appear before the court again next Thursday.